Harmony Equals Success!
As a REALTOR®, as a person, I strive to foster peace of mind, to keep things in perspective. I guess I like to live up to my name. In my career and in my personal life, my focus has always been harmony, working to develop positive open relationships; working to ensure the little things and the big things work in concert with each other; working to create balance.
I believe harmony in relationships, business or personal, comes from experience. I have traveled through 25 countries, observed many cultures, witnessed abundance and poverty. Over two decades in Customer Service has afforded me keen insight into human nature. I have lived through joy, adventure, challenge and loss. I have grown up and went to all levels of school in the Valley since 1978. Experience, approachability, compassion and a sense of humour, help keep life in perspective, help create harmony.
Harmony in Real Estate
What I like most about what I do is helping people find the perfect house or make the best deal in selling their home. I love the challenge and the variety Real Estate offers – no two days are ever the same. I listen carefully to my clients and take care of all the details. I offer integrity and a low pressure approach. But don't confuse low pressure with low performance – in my first year I was awarded Gold Sales Achievement. Since 2005 I have consistently maintained sales achievement awards for being in the top 6 -10 percentile of the marketplace based on my sales earnings at Royal LePage.
I am proud to build my business each year through customer loyalty and referrals, continuing education and an unwavering commitment to always improve. Keeping relationships, goals, integrity and actions in harmony equals peace of mind…

Achievements
President's Gold award winner for 2005, 2006, 2008, 2009 & 2010, 2015, 2016.
Director's Platinum award winner for 2007 and 2013 for sales achievement (top 5% of the marketplace).
Fundraising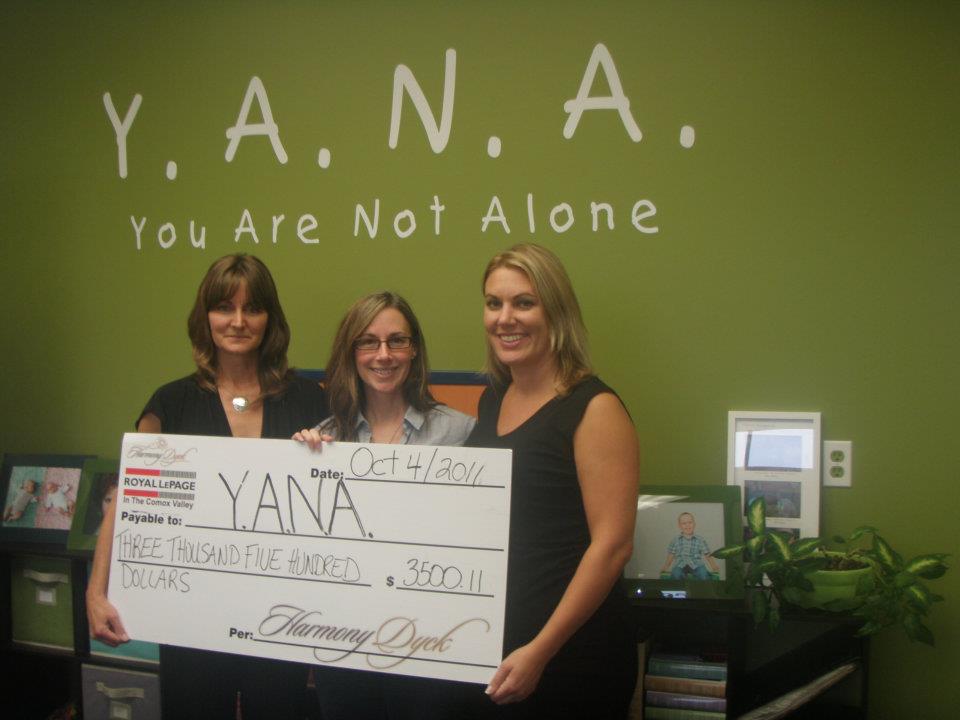 $3500.00 raised for Y.A.N.A. from proceeds from Oktoberfest 2011.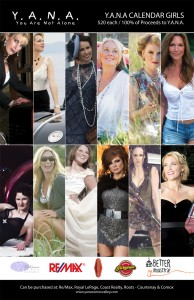 Harmony also organized the 2011 Y.A.N.A. Calendar, bringing 12 local female Realtors from 3 different real estate offices together to raise money for Y.A.N.A. Each Realtor represented a different era in time from 1900's to the future with a costume, a mode of transport, and hair and makeup to match.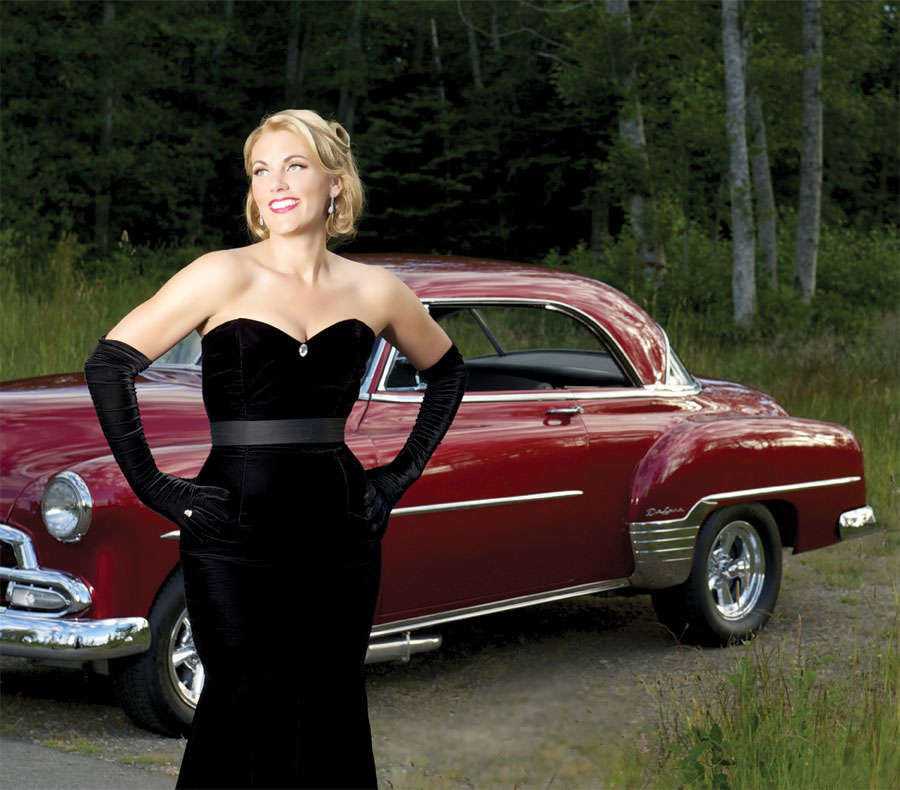 Miss December Harmony
With 100% of the calendar proceeds going to the charity, the group donated $14,000 to Y.A.N.A.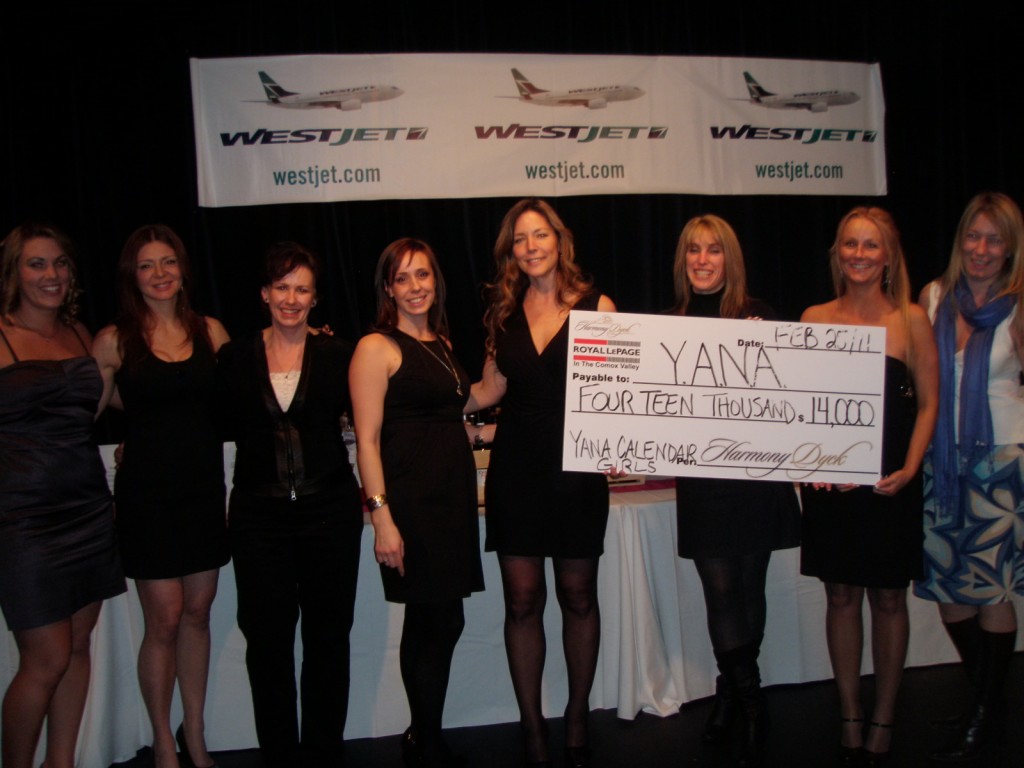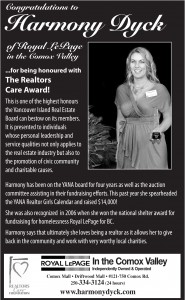 In both 2009 and 2010 Harmony was nominated for the Realtor Care Award from the Vancouver Island Real Estate Board for charity work. This is one of the highest honours the Vancouver Island Real Estate Board can bestow on its members. It is presented to individuals whose personal leadership and service qualities not only applies to the real estate industry but also to the promotion of civic community and charitable causes. Click on the announcement thumbnail to read the full story!
2008 Yana Christmas Cracker Grand prize winner of the diamond ring donated by Harmony Dyck, Chettie MacDonald, Meridian Sel Financial Corp & Francis Jewellers.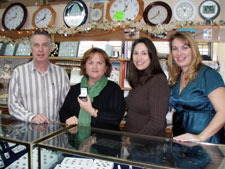 December 1st 2007 was the 2nd annual Royal LePage charity event for Yana, hosted by Harmony Dyck and Chettie Macdonald. The succuessful event raised $7500.
In 2006, Harmony hosted the Royal LePage Charity event for the Salvation Army and Raising the Roof for Homelessness. $5000.00 was raised for the event and Harmony won the national award for the 2006 Royal LePage Shelter foundation for fundraising for homelessness. Both events were silent auctions with live music and appetizers.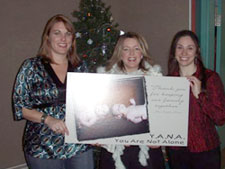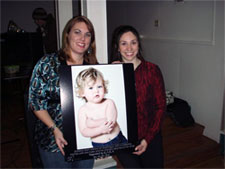 Left to right: Harmony Dyck, Chettie Macdonald, Lucy Slater
Royal LePage
We have locations in downtown Comox (Comox Mall), Courtenay (Driftwood Mall), and East Courtenay (750 Comox Road).
Besides being the prominent Real Estate Company in the Comox Valley with more than one billion dollars in real estate sales, we are also the leading company in sales of recreational properties on Mt. Washington and on Denman and Hornby Islands.